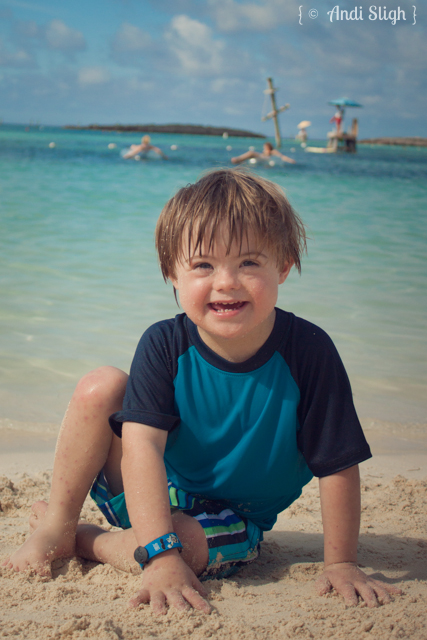 Remember on Friday when I proudly announced that we were finally – FINALLY! – going to the beach?
Ah…good times, good times. Sadly, Beach Day didn't happen, as Nathan ran a fever all weekend. I told Mr. Andi and Sarah Kate that they could go without us, but instead they opted to go and see Inside Out instead. So no, I don't have lovely new beach photos to show you today –  the photo up top is actually from our cruise back in January.
I love the beach, despite the horrid sand that sticks to everything and the fact that sometimes it is So. Freaking. Hot. that you think you might spontaneously combust. But just when you start feeling that the heat and humidity might kill you, the salt water calls and you sit back down in your chair and watch people, feel the breeze, smell the air, and love being there again.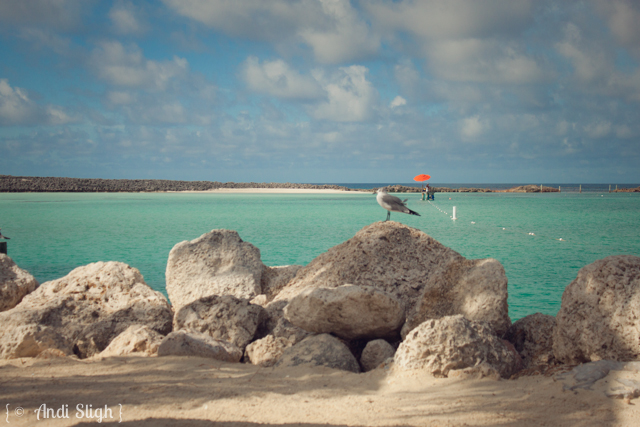 I especially love taking photos at the beach – the seagulls (which are basically just coastal pigeons), the crabs, the kids…you name it. On beautiful spring days in Mayberry when the kids are in school and the laundry is finished (who am I kidding?), it's not unusual for me to think to myself …I could take off for the gulf right now and be back in time for car line… but I never do it because…responsible. So I look at my old beach photos and imagine I can feel the breeze and smell the salty air.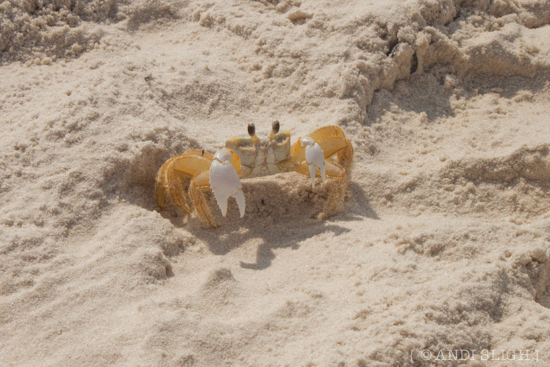 I took up photography nineteen years ago, when we had only been married a few months.
I didn't know squat about anything other than that I liked pretty pictures. I bought my first 35mm SLR camera in May of 1996, thinking I'd be able to take better photos with a better camera. I didn't – at least not at first. But I enrolled in a continuing education beginner photography class, then moved on through a whole series of them, including completing a certification in black and white photography. I built a darkroom in my basement and learned how to hand tint – both lost arts these days.
I loved my darkroom – SO MUCH! – but I don't miss it. I'm happy to use my digital SLR and my computer to capture my family's memories. And with the advent of smartphones, it's easy to snap a photo of anything, any time I want. I'm so glad today that I spent so much time years ago learning the basics about composition, exposure, and lighting. Now, every scrapbooking weekend I attend, other people see photos I've taken of this or that and comment about how great my photos are.
It's not because I'm a great photographer – far from it.
It's just that I've learned how to time my shooting and avoid dark blobs or blown out shots or blurry photos. I don't have raw talent…I just went to photo school. 🙂 And you know what? You can learn how to do all of those things, too, and you can do it a lot easier and quicker than I did back in the 90s.
The Ultimate Bundles  team have put together a great collection of digital photography ebooks and video training guides for beginners. It's called The Ultimate Digital Photography Bundle (Beginner's Edition), and all the resources are by professional photographers who are experts in teaching others – even complete beginners. You don't have to have an expensive camera to learn the basics – an iPhone is just fine! – and you can learn in little spare chunks of time.
Click here to see the full range of ebooks and training courses included in The Ultimate Photography Bundle (Beginner's Edition).
If purchased individually, all the items in the bundle have a combined total value of $555, but for this week only, the bundle is just $37 – a discount of more than 90%! They're also throwing in a FREE copy of FX Photo Studio Pro software from MacPhun (worth $29.99).
Click here to buy The Ultimate Digital Photography Bundle (Beginner's Edition) for just $37.
P.S. Already know the basics and want to move up to "serious amateur" level photography? There's a bundle for you, too!