— 1 —
If you look at no other Snippets, don't skip this one. Best. Laugh. Ever.
Remember last year when I shared photos of a Real Live Blog Reader Christina that had contacted me about doing a meet-up at Cracker Barrel? Well, they came sorta near Mayberry on their vacation route again this year, so we did it again, and (sorta) recreated the photos: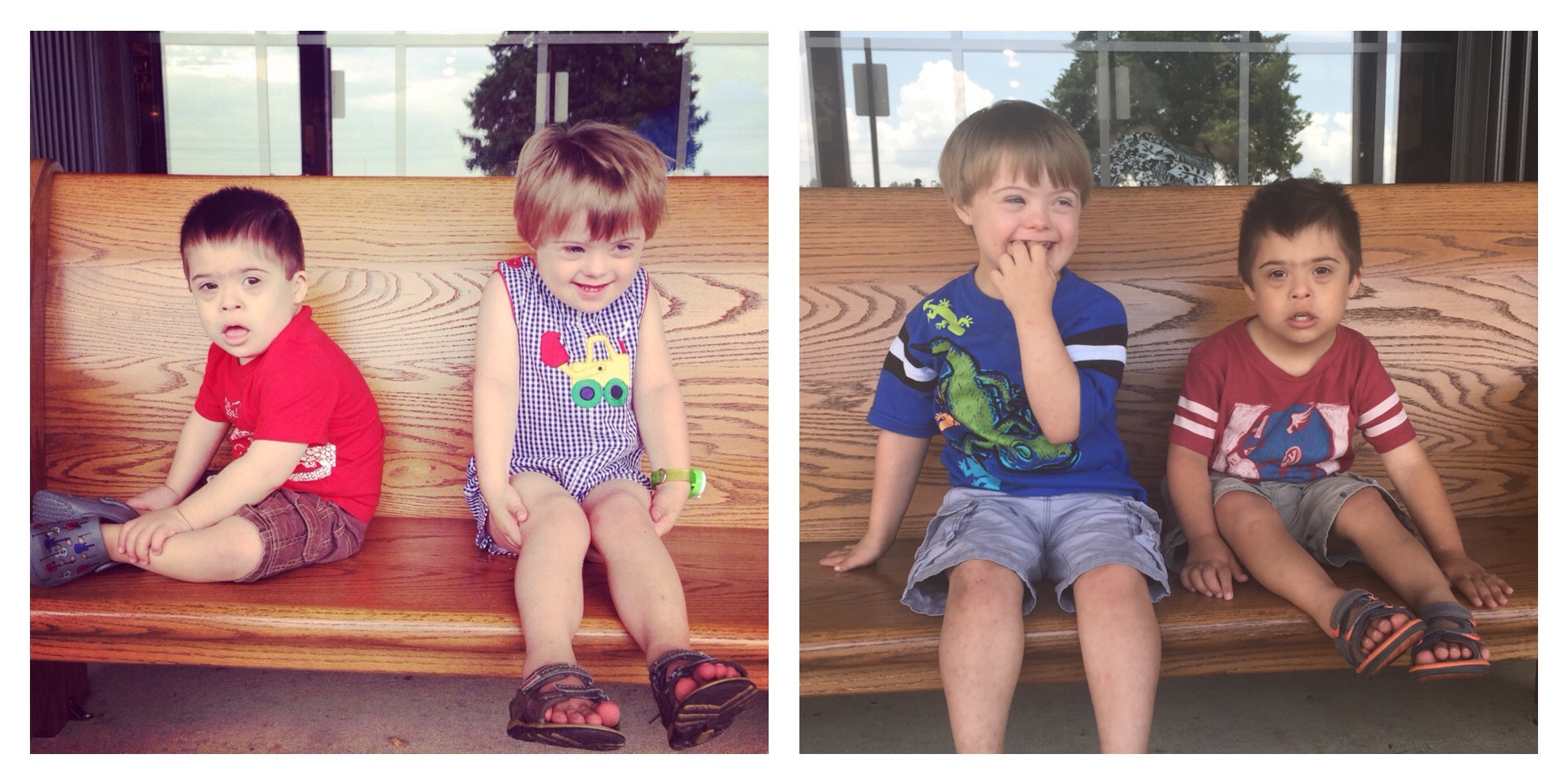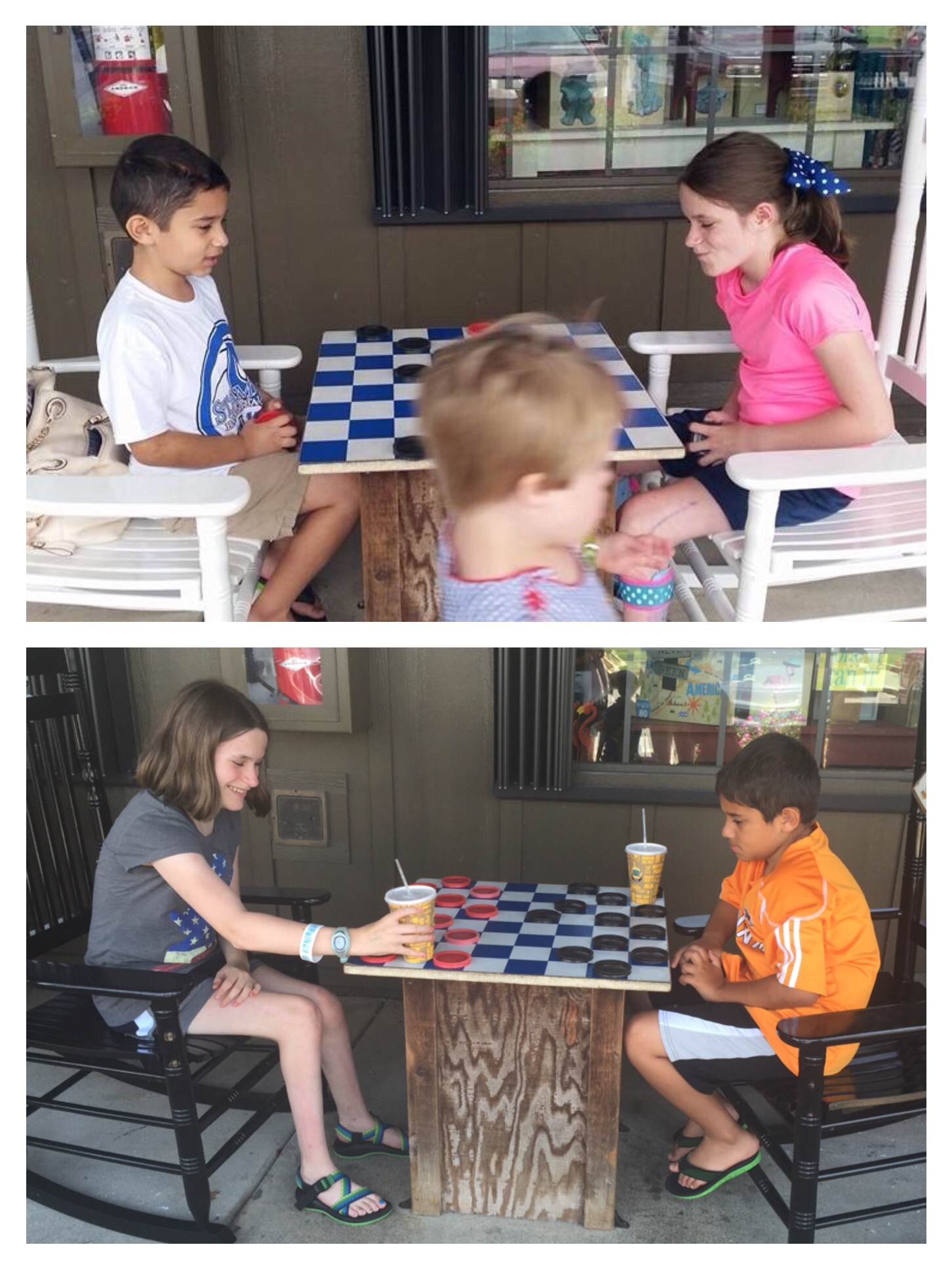 Last Friday was Sarah Kate's "Jungle Book, Jr." theater camp performance. It's really amazing what kids can accomplish in just two weeks. She had the part of the narrator (a number of scenes from the original musical were cut due to time constraints, so someone had to narrate those sequences) and was part of the ensemble. When it was time for her to narrate, the thing that stood out most to me was how she was standing: straight and tall without any support whatsoever. It cemented in my mind how beneficial swimming has been for her this summer, as at the end of the school year she couldn't do that.
This week was the season-ending pep rally/pasta dinner/awards ceremony for swim team. Sarah Kate was awarded Most Inspirational Swimmer. She actually received a similar award once before – the first year she swam – and as much as it pleased me the first time, this time I was pleased without reservations. She worked really hard over the past year to get to this point, so it doesn't feel like a consolation prize.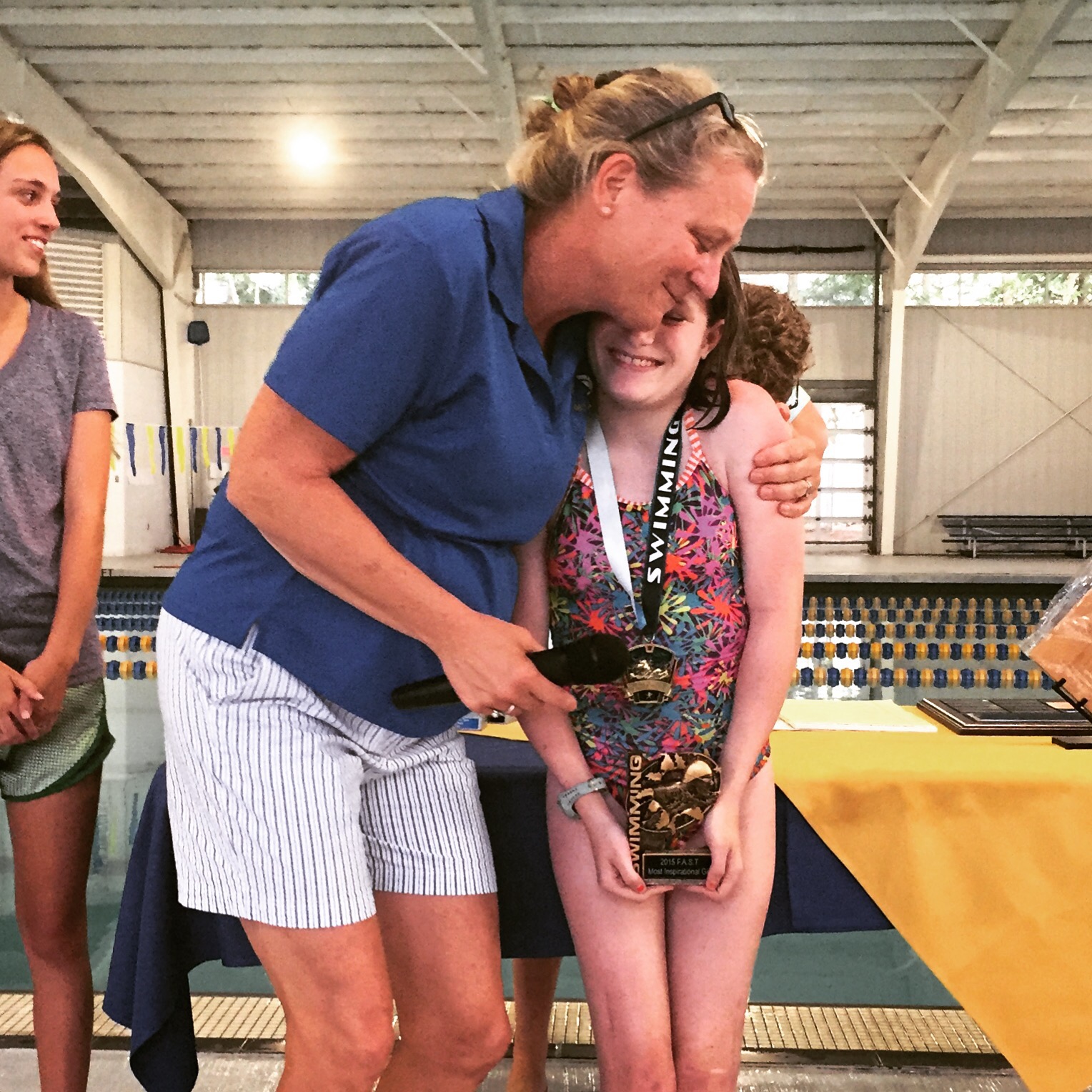 Oh, and Coach Cathy told everyone Sarah Kate is going to be swimming for her school team in the fall, so…now she has to do it. 😉
I want to become a swimmer. At 45. For the billionth time. My mom was is terrified of the water, so she took me to swim lessons as a kid for the purpose of learning to not drown, not actually becoming a good swimmer. I've never mastered the breathing thing, preferring to hold my nose underwater when I was a kid and just not go underwater as an adult. I tried swimming with a nose clip a few years ago, but I felt ridiculous and despite being a marathoner I thought I might die five minutes in – pretty sure my stroke is, ahem, not very efficient.
We've been watching London 2012 Paralympics swimming videos on YouTube (hat tip to my friend Sarah for that suggestion after my appeal last week for starting ideas). Swimming is my absolute favorite Olympic sport, and the Paralympic events are every bit as awesome. Check it out for yourself:
My second try at Stitch Fix wasn't as successful as the first Fix, but number three should arrive the first week of August and I'm optimistic. I only kept two items this time – a bracelet and a pair of denim shorts. I loved the shorts but was going to send them back because I thought the price was too high for denim shorts (even though I needed some).
However…when I said as much to Mr. Andi, he asked me when I might actually go shopping somewhere to find the needed denim shorts and suggested that possibly it might be worth paying a little extra for the convenience of actually having shorts and not having to go shopping with a small boy in the summer. For so many reasons, including the minor one of making sense re: shopping, I love this man.
The other three items weren't completely off the mark (plus I had bronchitis and/or walking pneumonia the week my Fix came, so…not in the best frame of mind for trying on clothes). Contrary to my intent after the last fix, there are no photos, but next time I'll be sure to include some. Whether that's a promise or a threat I'll leave to you. 🙂
Have a Great Weekend!
This post was inspired by and is linked to This Ain't the Lyceum's 7 Quick Takes.