We sold our boat last weekend.
A more accurate statement would be that Mr. Andi sold it, as I did very little other than put an ad on Craigslist and hunt for the owners manual. For that matter, the boat wasn't really "ours" in any meaningful sense of the word because I probably only averaged about one boat outing per year over the nine-year span that we owned it.
In the years before the boat, however – especially the pre-children years – Mr. Andi and I went on a great deal more outings in boats, but of the self-propelled variety. We bought a used Old Town canoe from a rental place in central Alabama shortly after we got married, and added two kayaks shortly thereafter. Once Sarah Kate was born we stopped kayaking, but we did occasionally still take the canoe out up until we bought the big boat.
Shortly after we watched the big boat drive off, we headed to the local paddling shop to check out their selection of kayaks. Less than five hours after one boat left, another arrived to take its place. This new addition is a Wilderness Systems Pungo 140 – basically an updated version of the same ones we bought nearly two decades ago.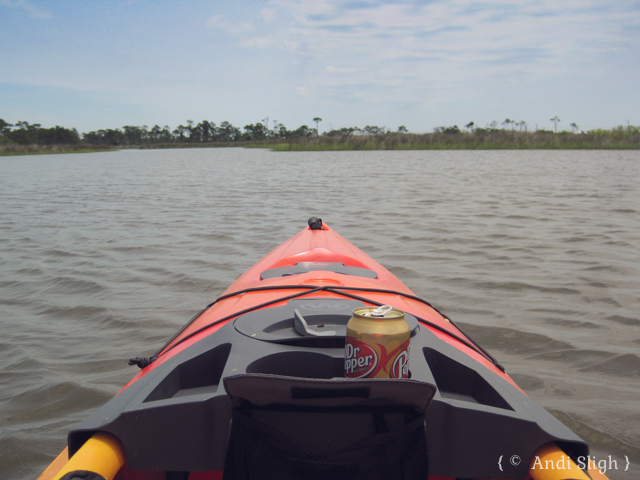 It's definitely an upgrade from the old one, and my favorite is the addition of the "Kayak Konsole" – it has cupholders, a dry hatch, and a mesh pocket. Back in the olden days, a tiny hatch far removed from the cockpit with a twist off lid was considered a luxury! But the real beauty of this kayak is what it allows me to do.
It allows me to go paddling with my family by myself.
Sometimes it's tough to be Mom. I'm the one who cooks the meals, treats the boo-boos, chauffeurs for the activities, and plans All the Things most of the time. It's my primary job and has been for thirteen years, and I think I'm pretty good at it. But when you're that person, you're always "on duty" – even the fun can be work.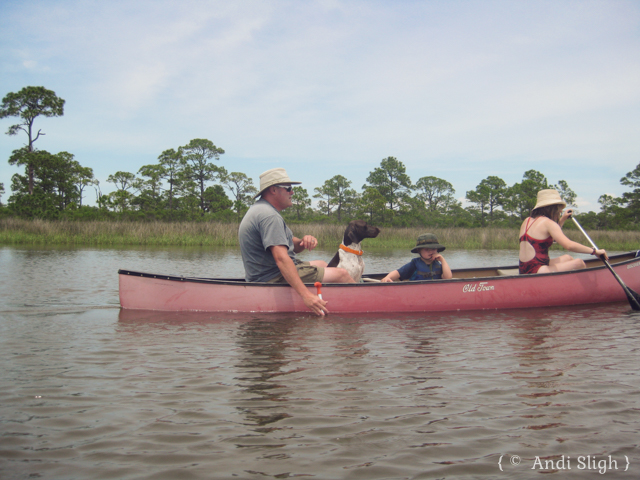 But paddling with my peeps? It was exercise, but it wasn't work.
I slipped through the water in my Pungo unencumbered by requests for snacks, never having to tell someone to move to a different spot or sit down or please don't throw X in the water, but still close enough to enjoy being with my family (and I could chuckle to myself at the formerly red canoe which is now pink while I'm enjoying my shiny new mango-colored kayak).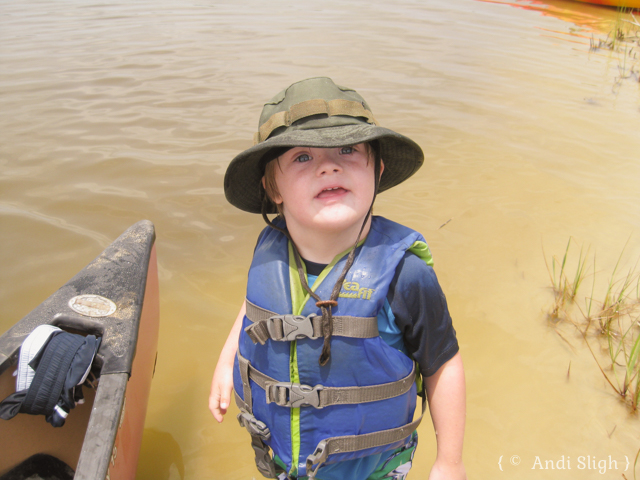 I watched Sarah Kate take paddling instructions from Mr. Andi (he told her she didn't have to paddle at all, but she insisted), saw Gabi plant herself unhelpfully between Mr. Andi's legs, and marveled at how cute Nathan was in his fishing hat.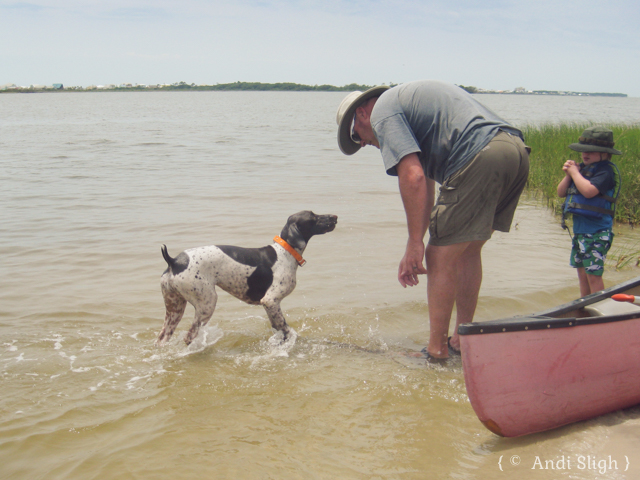 We stopped at several different locations in the bay to let the kids swim, look for shells, and just enjoy the beauty that is the gulf coast, and each of us took too many turns to count throwing sticks into the water for Gabi to retrieve, or in some cases, leap through the air to catch.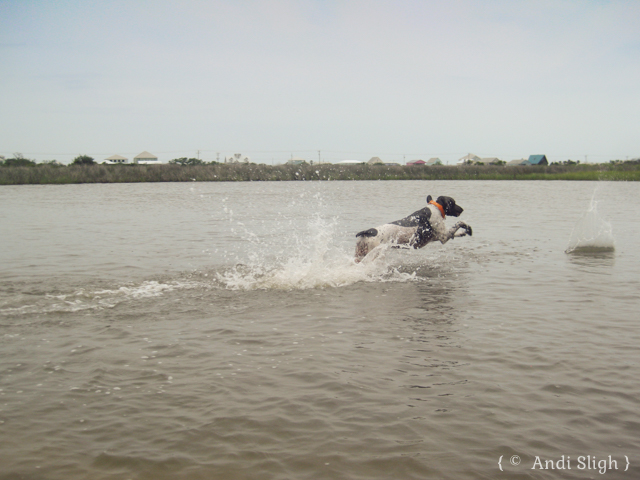 Seriously, this dog was a MANIAC with the sticks. She slept the whole way home in the truck (and a sizable chunk of the next day).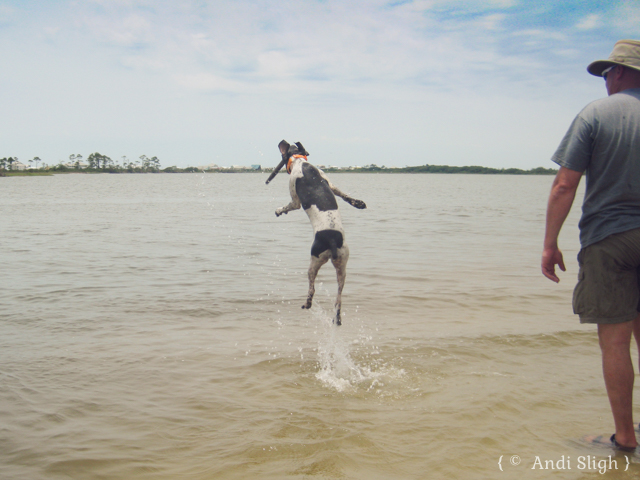 I'd like to say I'm sorry to see the big boat go, but that would be a lie. I didn't hate the boat, I just didn't love it the way Mr. Andi did. I'm glad we had it for awhile, but it's time to go in a different direction, and getting back to our paddling roots is a good place to start.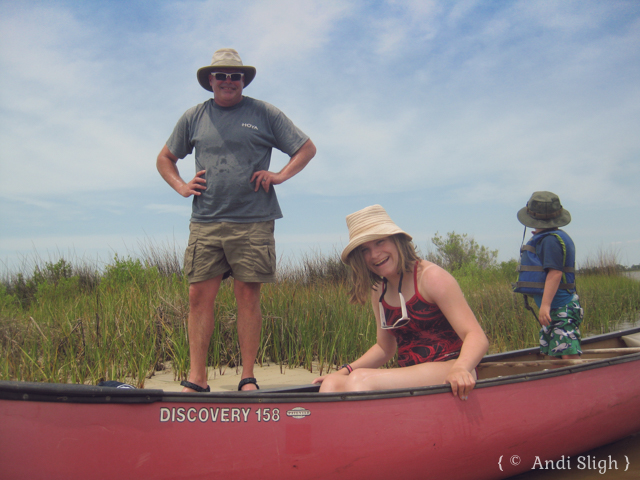 Paddle on, my friends.