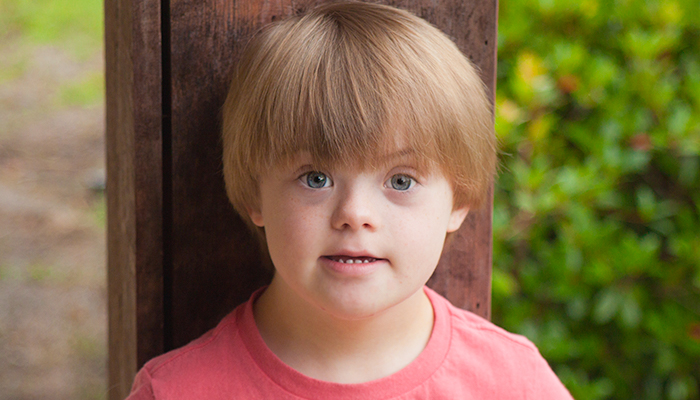 Pope Francis said in his homily last weekend, "The way we experience illness and disability is an index of the love we are ready to offer," and we saw that firsthand when Sarah Kate was young. Some people were attracted to her energy and determination, and it showed in the way they interacted with her and us. Others were uncomfortable with her, and as much as they tried to hide it, they never really could. I didn't get upset; instead I hoped they would do the right things long enough that eventually they would feel the right things.
Despite the walker she used early on and the unusual gait she has never left behind, Sarah Kate has always been easily integrated into classes and teams and activities. Some people have been suffocatingly overprotective, but if she said she could do things, they let her. She is a sweet, intelligent, well-behaved girl who can communicate her needs, and that's made it easy for her integrate well with typical kids. There have been things she couldn't do, but there have never been people who said she couldn't do them.
Physically, Nathan can do more than Sarah Kate can.
He isn't at risk of falling like she is, he can run and jump and swing a baseball bat, and he doesn't have issues with stamina. But he's also unlike her in that he is speech delayed and his brain doesn't work quite the same way as his peers. He is a clever problem-solver, but struggles with abstract concepts. Also unlike Sarah Kate, he didn't speak early, clearly, and often – he has a speech delay which makes him difficult to understand. His boundless enthusiasm and affection for others is infectious, but not knowing what's going on in his little mind is a challenge. Like his sister, he's a flashlight shining into the hearts of all those with whom he comes in contact, but he is also a wild card, a wiggly worm, and an enigma.
Some people are uncomfortable with enigmas.
Last summer, I signed Nathan up for vacation Bible school, but he became a Bible school dropout after the second day. It didn't bother me much, because I felt like the failure was on me; I was probably too optimistic about his ability to adapt, and I didn't properly prepare the volunteers for his presence. This year, I arranged for Sarah Kate to be assigned to his class to help with him, but he's also a year older, has completed a year of kindergarten in public school, and participated in religious education on Sundays, so I expected things to go much more smoothly.
But now he's a VBS dropout for two years running.
When we arrived on Monday, I learned that the church had asked a retired special education teacher to assist with Nathan (Bonus!). She was there on Monday and both she and Sarah Kate assured me that he was fine. She wasn't able to come on Tuesday, and about an hour before VBS started, I got a text asking if I could stay with him instead. I said that I couldn't but that Sarah Kate would still be with him so it should be fine. I was told, "We really don't feel qualified and would feel much more comfortable if he has an adult with him. If you can't come it would be best if he pass for today."
I kept him home and spent most of the day in tears.
Nathan is a mystery, and therefore much more of a risk – I know the dangers better than anyone, because this is our life. But if I decided to opt out of every opportunity that had the potential for danger, I wouldn't have left the house since 2003. They believed that having a "qualified" volunteer was necessary, but forget that parents like me aren't qualified when our children are born – I'm still not qualified because as children get older, paradigms shift and parenting tactics must shift, too. I just do the Next Right Thing each day and pray for God's guidance along the way.
People typically conflate discrimination with hate, but in our experience, things are not so black and white. I refuse to accept that Nathan was truly unwanted at VBS. I don't see malice, only fear. As the old saying goes, the road to hell is paved with good intentions: the Fear of What Might Happen prompted them to do something to remove the risk, but at the price of keeping a loving, sociable little boy from seeing his "choorch fwiends" and learning about Jesus, and led his sister, a girl whose faith has been deep and abiding for all of her thirteen years, to say she didn't want to be there if her brother wasn't welcome.
They felt the reward wasn't worth the risk; I disagree.
I've talked to a few friends and family members about what happened, and the reactions have ranged from sympathy to outrage. Knowing he was a challenge last year, I'm having a hard time mustering anger, because I get it – he's unpredictable and that's scary. But I am deeply hurt, not so much because I think he wasn't welcome, but because they didn't give him a chance to succeed. They assumed he would fail, and they didn't have enough faith in us to let him try, anyway.
UPDATED 6/16/16: Between the comments here and those from friends, I'm afraid that there's a tendency to see me as "hero" and the unnamed VBS staff as "villain" and that's not my intent. Please don't do that! Yes, I was hurt and frustrated, but I didn't want this post to be a vent – it should be instructive, because there is a lesson here: Accommodating special people isn't always easy, and moms like me appreciate all efforts to do so, even the imperfect ones. But if the planned accommodations don't work out, we need you to continue working with us to find something that will, not make participation conditional. I know in my heart that the slight wasn't intentional, but it happened just the same, and I know others have had similar experiences in their own faith communities. I don't want to start a fight…I just want to raise awareness.