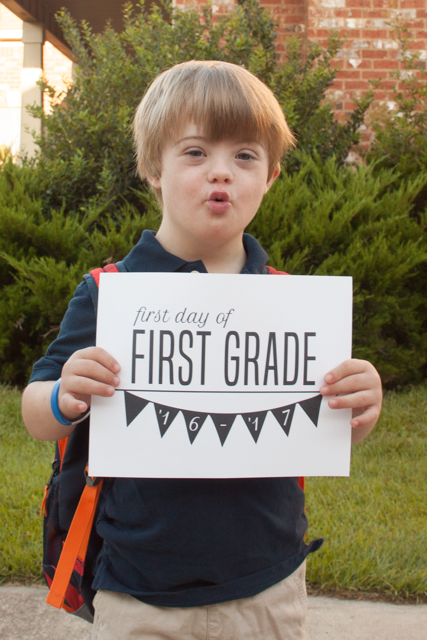 Y'all. I have a first grader!
Okay, so strictly speaking I already had a first grader seven years ago, but when your kids are spread out in age like mine are it almost feels like you're starting over (except for that I-know-not-to-buy-white-uniform-shirts thing).
I tried to take super-cute school pictures (as I always do), but this year I upped the ante with super-cute SIGNS. I was feeling my Wheaties last week in anticipation of the start of an exciting new school year (or, as Mr. Andi put it when he arrived home from work on Friday afternoon – " You made it through summer!")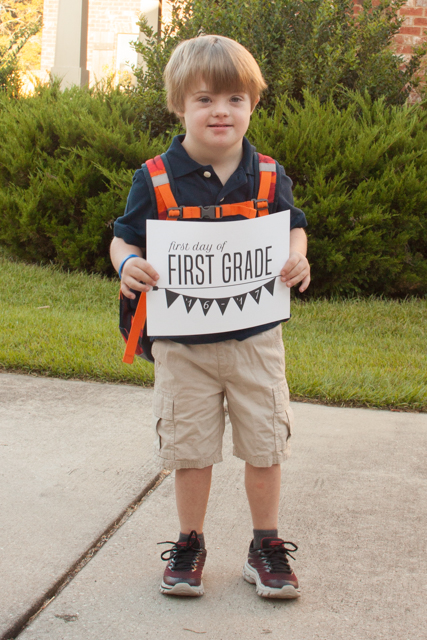 I didn't consider that since Sarah Kate is doing virtual school this year she wouldn't be in her back to school outfit and backpack and therefore would not be able to encourage Nathan to stand nicely with her for the photo. So, stand nicely he did not – the photo above being the product of a single lucky millisecond. If you look closely, you can see that his left leg is on the verge of leading his escape.
I tried ye ol' front step photo and…he was no more cooperative than he had been in the driveway. It's amazing how closely he resembles Kilroy Was Here in this one, don't you think?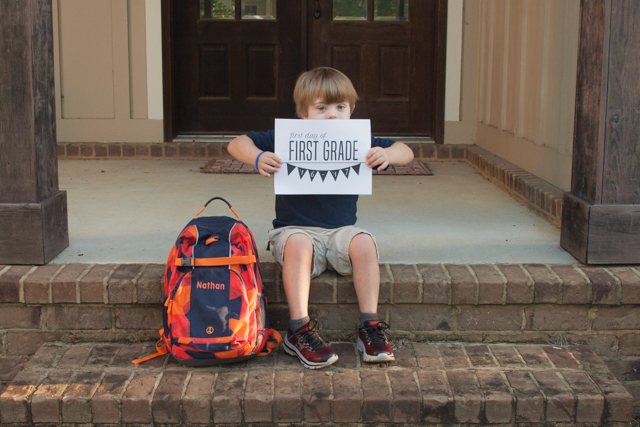 And you would swear he was unhappy to actually go into the school building, but I promise he wasn't. He will have the same aide this year as he had in kindergarten, Miss Allison, and I am astounded that she looks so happy. Perhaps another lucky millisecond? Bless her.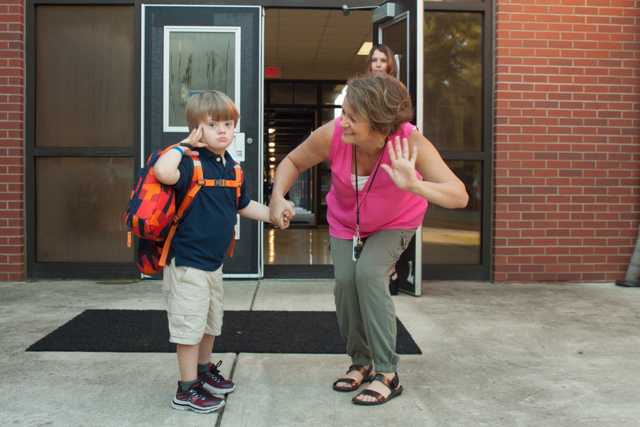 After the boy was deposited at school (those weren't my tires squealing out of the parking lot, I swear!), Sarah Kate and I went to the gym. She's been very consistent about exercise since swim team ended (fall swim starts this week) and wants to go with me most days. She'll either swim or walk while I run, and in a few months when she turns fourteen she'll be able to use the equipment in the fitness room. YAY for no eighth grade P.E., amiright?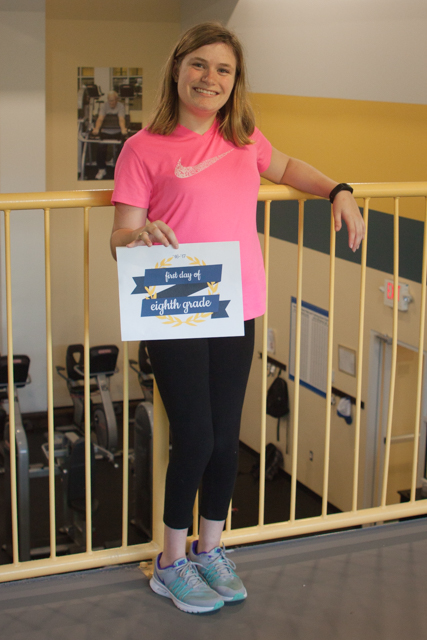 She changed into her school uniform for the one hour of band and after band we went to her virtual school orientation. Most of it was getting their computers set up and some suggestions for structuring their school days, but a couple of things they said got my attention:
The students in our district's virtual school program who graduated this year received over one million dollars in scholarships…for 18 students. I did the math so you don't have to: that's an average of over $55,000. If I hadn't been sitting in the floor I'd have probably fallen out of my seat when I heard that.
The lead teacher told the new students that up to this point, their school experience has been like working in a factory – they did the tasks they were told to do when they were told to do them. Virtual school is more like running a business – you have a few guidelines but for the most part you have to make decisions about what to do when on your own. Hmmm…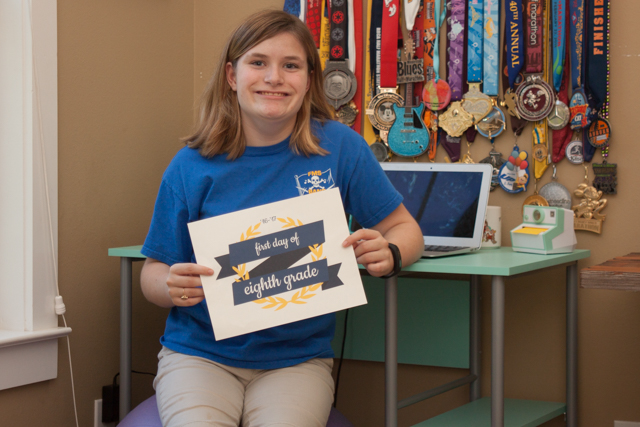 It should be an interesting year. Stay tuned…