Meet Andi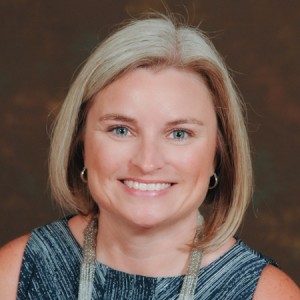 When I was a little girl, I aspired to be a writer (either that, or an attorney).  The first "grown up" book that I read was Gone With the Wind by Margaret Mitchell – all 1,037 pages of it – when I was a fifth grader.  I loved it and felt it was a tragedy that MM had died before penning a sequel, and I determined that when I grew up I would write the sequel.  But, alas, it was not be.  In 1991, Alexandra Ripley beat me to it (I tried to read that dreadful book and couldn't get past the first chapter – it was awful).  With my childhood dreams dashed, I decided to become an electrical engineer instead.
No, I'm not kidding.
In 1996, I married the man of my dreams, and two short years later we decided to try to have a baby.  Our first attempt ended in a first trimester miscarriage.  Several months later, in the summer of 1999, our second angel entered heaven – born sleeping with a diagnosis of triploidy, a chromosomal condition that is, as they say, "not compatible with life."
In 2002, we tried again, and this time gave birth to my daughter, Sarah Kate.  She was a preemie, born early because of a placental abruption, with cerebral palsy.  I gave up my career to care for Sarah Kate, and also my plan to begin law school the following fall (I had figured out that engineering wasn't my calling).
When Sarah Kate was in kindergarten, she began asking us for a baby brother or sister. We told her that wasn't possible, and that not everyone has siblings.  After we told her no, she took it up with a Higher Authority, and our son, Nathan, was born in early 2010 with Down syndrome. I don't know why God chose to give Mr. Andi and me these two very special children, but we love them and care for them in the best way that we know how.
I started this blog as a way to work through my personal feelings about my life and how different it feels to me from what I had planned or expected.  I made it public so that my family and friends could read it, and have been amazed at the positive reception it has received from family, friends, and strangers alike.  Some people have told me simply that they enjoy my writing, while others have praised me for the work that I am doing.
Work.  That I'm Doing.
So I continue to write.  There are times when I write from a dark place in my soul, and at other times I write with laughter in my heart.  Sometimes I share my opinion on weighty topics, and other times I dwell on minutiae.  Sometimes I don't write at all, and post an image or link that means something to me.  What I always strive for, though, is for every post to be Real.
My family is more like most families than we are different.  My children are more like their peers than they are different.  Yes, we do have special challenges, but with every challenge faced by having a child with special needs, there is an equal blessing to be experienced.  I look forward to the years of blessings to come and to sharing them through this blog.