Meet Nathan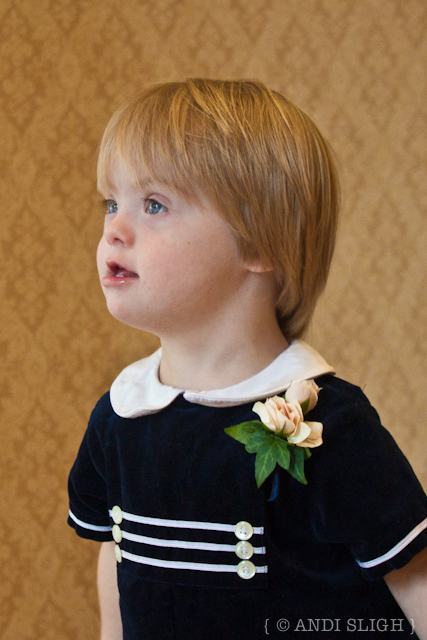 Nathan was born in early 2010 after 36 weeks with no concerns other than my non-stop brutal 24-hours-a-day heartburn. His birth went off without a hitch (other than being a tiny bit early) and we bestowed the name on him that we had picked out months earlier – Nathan, which means "gift from God." Within minutes of his birth, the words "Down syndrome" were spoken. In my previous pregnancies, I chose to undergo prenatal testing – not because I would choose to terminate, but because I wanted to be "prepared" in case of bad news. After Sarah Kate was born, I realized that lots of things can go wrong that you can't prepare for, and elected to forego testing with Nathan. I'm so glad that I did.
Down syndrome occurs when a person is born with three, rather than two, copies of the 21st chromosome. The presence of this additional chromosome alters the course of development and is a random occurrence.  Learn more about Down syndrome from the National Down Syndrome Society.
Nathan is a healthy, happy boy.  Save a few minor visible facial features, there is nothing about him that would tell the untrained observer that he's isn't just like any other typical boy.
Nathan enjoys interacting with people.
Nathan loves to hit a ball off a tee in the backyard.
Nathan enjoys playing with his sister.
Nathan has known all the letters of the alphabet since he was 2-1/2.
Nathan is a wizard with an iPad.
Down syndrome is something that Nathan has, not what he is.
Read Nathan's Birth Story:
Part 1
Part 2
Part 3